Being a landlord in Maryland can present its fair share of challenges. As a landlord, you must balance the rights of your tenants and the rules of law. One law that landlords should be especially aware of is The Fair Housing Act (FHA).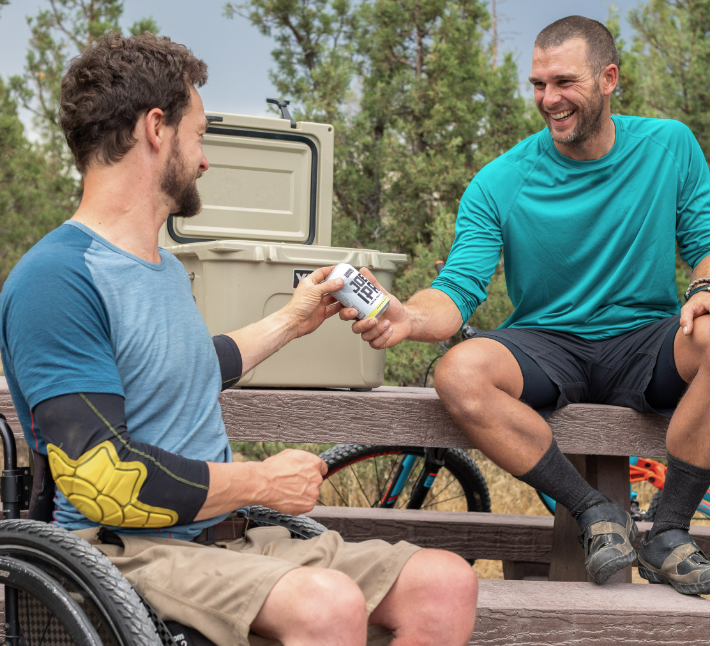 Enacted in 1968, the Fair Housing Act is crucial legislation designed to protect tenants from discrimination. As a landlord, understanding your obligations, specifically in relation to reasonable accommodations, is not just important – it's a legal requirement.
Under the FHA, a landlord can be liable for failing to provide reasonable accommodations to tenants with disabilities. Reasonable accommodations are changes in rules, policies, or services when needed to make housing available and usable by people with disabilities.
The Fair Housing Act's Reasonable Accommodation Requirement
Under the FHA, landlords cannot discriminate against tenants with disabilities. This means landlords must provide reasonable accommodations when necessary to give individuals with disabilities full access to their housing. This requires an individualized assessment and review of each accommodation request.
The FHA does not require that landlords make changes if doing so would cause an undue burden. An undue burden is a "significant difficulty or expense" that cannot be avoided by other reasonable measures. Landlords must make the requested accommodation unless it imposes an undue burden on their property.
What Represents a Reasonable Accommodation?
A tenant requesting an accommodation must have a disability, and the requested change must be necessary to enjoy full access to their unit. Examples of reasonable accommodations include:
Making changes to existing rules, policies, or services
Allowing an assistance animal in a no-pets apartment
Installing grab bars and handrails in bathrooms
Widening doorways or installing wheelchair-accessible ramps
Allowing tenants to have a parking space close to their unit
The Landlord's Responsibility
When a tenant requests a reasonable accommodation, landlords must engage in an interactive process with the tenant. This is done by working with the tenant to find a compromise that meets both parties needs. 
The landlord should document and keep records of the interactive process. This includes communicating with the tenant regarding the accommodation request and any documents sent or received.
When responding to an accommodation request, landlords should consider the following:
The scope of the requested change
How much it will cost them in time and money
Whether there are other reasonable solutions
How the accommodation request would impact other tenants
If a landlord denies a reasonable accommodation, they must explain the decision. The explanation should be based on both facts and legal principles. This is important to help prevent any potential discrimination claims.
10 Best Practices for Landlords in Maryland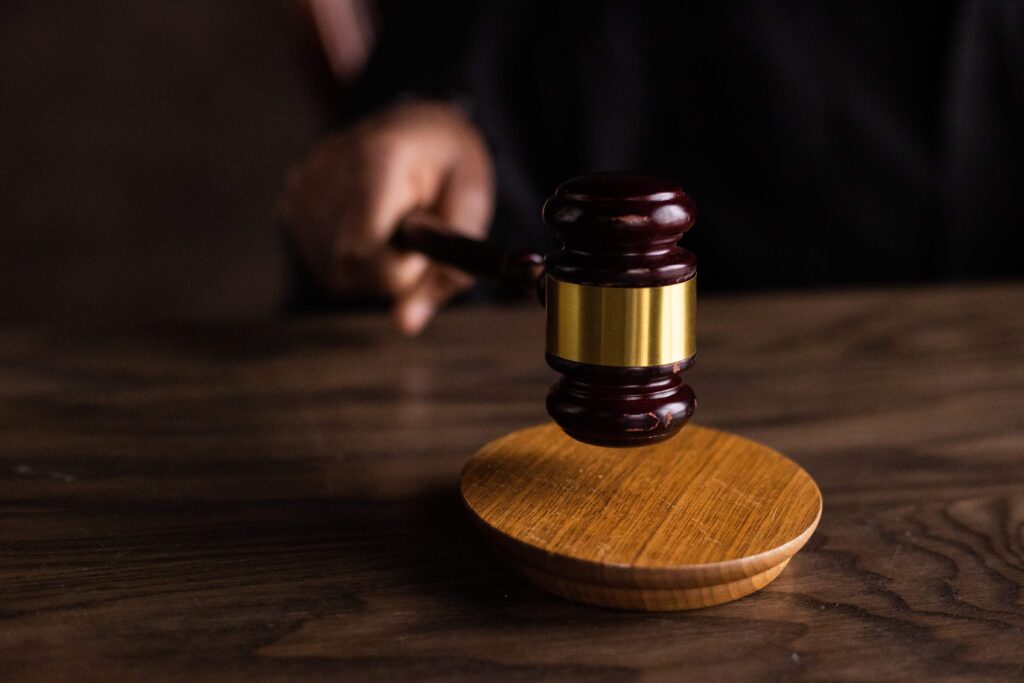 Landlords should develop written policies regarding reasonable accommodations. This will ensure they follow the law and respond to tenant requests consistently.
Develop a Standard Response Procedure: Landlords should have a standard procedure for responding to reasonable accommodation requests. This procedure should include guidelines for timely responses, proper documentation, and decision-making based on fair assessment.
Train Property Management Staff: Educating all staff members about the FHA and its guidelines on reasonable accommodations is essential. This training should focus on handling requests, communicating effectively and respectfully with tenants, and maintaining appropriate confidentiality.
Consult Legal Counsel: Given the complexity of the FHA and state laws, landlords should consult with legal counsel when facing tricky accommodation requests. This can help ensure that their actions comply with legal requirements and minimize the risk of potential lawsuits.
Maintain Open Communication: Landlords should foster an open dialogue with tenants, emphasizing that they are willing to discuss any required modifications. This can prevent misunderstandings and help find mutually beneficial solutions.
Review Insurance Policies: Landlords should review their insurance policies to ensure they cover liability for reasonable accommodation requests. If not, they should consider adjusting their coverage to mitigate potential financial risks.
Regularly Review Policies and Procedures: Laws governing reasonable accommodation may change. Landlords should review their policies and procedures to ensure compliance with current laws. This should include retraining staff whenever there are significant changes.
Documentation and Record Keeping: Maintain a system for documenting accommodation requests and actions taken in response. This can serve as important evidence should a discrimination claim arise.
Be Proactive: Proactively assess the accessibility of the property and make improvements where possible. This can reduce the number of accommodation requests and make the property more attractive to potential tenants with disabilities.
Establish a Respectful Relationship: Treat all tenants with respect and empathy, especially when discussing personal matters like their disabilities. This can help to maintain a positive landlord-tenant relationship.
Understand the Difference Between Pets and Service Animals: Landlords should recognize the difference between pets and service/emotional support animals. Service animals are not considered pets, and landlords cannot charge them extra fees or security deposits.
When Can Landlords Ask for Verification of Disability?
Sometimes, it may not be evident to the landlord that a tenant has a disability. In these cases, landlords can request verification from their tenants to process an accommodation request.
Landlords can request a statement from a qualified third party to verify the tenant's disability. Tenants must provide written permission for the landlord to contact this person or entity, and landlords should not ask for more information than is necessary to process the accommodation request.
Can Tenants Make Reasonable Modifications at Their Own Expense?
Tenants may also make reasonable modifications to their unit themselves. They must be willing to pay for the cost of the modification and return the property to its original state, with certain exceptions, when they move out.
Under no circumstances should landlords increase a tenant's rent or charge them an additional deposit due to any modifications they make.
What Should I Do If I Can't Provide Accommodation?
Landlords are not required to make changes that would cause an undue financial or administrative burden on their property. When accommodations are impossible, landlords should work with the tenant to find an alternate solution that meets their needs.
It's important to remember that the FHA requires landlords to treat requests for reasonable accommodations just as they would any other request from a tenant. Failure to do so could result in penalties or even legal action.
The FHA is an important federal law that requires landlords to make reasonable accommodations for tenants with disabilities. Being aware of what constitutes a reasonable accommodation and having a written request policy can ensure that landlords are prepared to respond in the event of a request.
How Does Mainstay Property Management Comply with FHA?
Mainstay Property Management is committed to providing all tenants with an equal opportunity to enjoy the benefits of rental housing. 
We work hard to ensure our policies and practices comply with FHA guidelines, including reasonable accommodation requests.
Choosing Mainstay Property Management as your rental property manager comes with several benefits, including:
Comprehensive Tenant Support: We provide 24/7 support to all our tenants, ensuring their needs are met promptly and efficiently.
Strict Compliance: Adherence to all local, state, and federal regulations, including FHA guidelines, is a top priority for us. We ensure all reasonable accommodation requests are handled in a manner that complies with these laws.
Transparent Communication: We believe in maintaining open and transparent communication with our tenants. This helps in building a relationship based on trust and respect.
Continuous Training: Our team undergoes ongoing training to keep up to date with any laws governing property management changes, ensuring we can provide the best service to our tenants and property owners.
Trust Mainstay with your Maryland property management needs and experience a hassle-free, compliant, professional service that puts landlord and tenant needs at the forefront.
Contact Mainstay Property Management to learn more about our services and reasonable accommodation policies.