A clean rental is one of the first things potential renters will look for when they come to tour your property. Properly cleaning your rental in Rockville before listing it is one of the best tips for landlords to find quality tenants.
A properly cleaned property is much more attractive to potential tenants. For one, it lets them know that consistency in cleanliness and maintenance is a priority for the property.
It also sets a precedence and standard for your tenants to keep the property clean, should they be interested in leasing it. When tenants move into a clean rental, they are more likely to return it the way they found it.
By the end of this article, you'll know some insider tips on how to properly clean your Rockville rental home before listing it.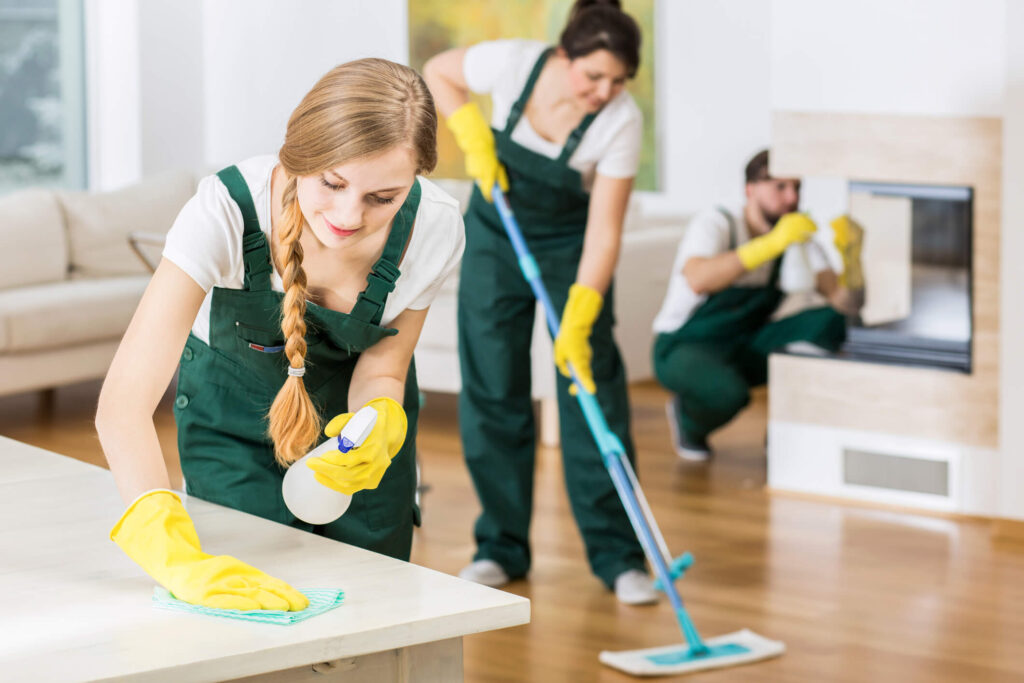 Who Cleans the Property?
One of the first things to decide before your real estate broker lists your rental home is how it'll be cleaned. You can either clean the property yourself, hire a professional cleaning company, or sometimes your listing agent may even factor the cleaning into their fee and will take care of it.
The choice of cleaning it yourself should be considered if you have the time and there isn't too much to do. This can save you quite a bit of money but does require a lot of time.
However, like most property owners, you may decide to outsource the task to a professional cleaning service. This is especially common if previous renters left a mess or you can't afford the cleaning time and energy.
Follow a Cleaning Checklist
Keeping a cleaning checklist is a smart way to keep track of your or the cleaners' progress on cleaning your rental property in Rockville. Your cleaning checklist should clearly state the tasks that need to be done and the rooms that should be cleaned as well.
This checklist should be completed with the cleaning services' help to avoid making a smaller or larger list than their scope of work. But if you're cleaning the rental home yourself, a cleaning checklist will help you stay on task and productive.
Use High-Quality Products and Equipment
The key to properly cleaning your rental property before listing it is using high-quality cleaning products and equipment. Whether you do the cleaning yourself or outsource it to cleaning services, always ensure the best quality materials are used.
From mops, buckets, multipurpose cleaners, toilet bowls, or bathtub cleaners, make sure they're all high-quality. This will ensure the cleaning is not only perfect but that substandard products don't ruin your property's features and amenities.
Start with the Places You Notice First
As you clean your rental property in Rockville before listing it, you must apply hard work as well as smart work.
One way to do this is by thoroughly cleaning the places most likely to be noticed by potential renters. Below are some of the places easiest to spot that you or your cleaning service should start with.
Mirrors, Glass, and Windows
Mirrors and windows are some of the easiest places to spot dirt-like streaks and smudges. And a dusty glass surface in your rental home won't help increase its appeal.
You should use a quality glass cleaner to wipe mirrors, windows, and glass surfaces squeaky clean. The cleaner the window or mirror, the lighter the space feels, with even more natural light seeping in.
Floors and Baseboards
Along with windows and mirrors, dirty floors are one of the easiest parts of the house to notice during a tour. A dirty or stained floor could make the rest of your rental property appear dirty, even if it isn't so.
Baseboards and floors should be properly cleaned and vacuumed, along with carpets if there are any. Some rental property repairs could be carried out on the floors and baseboards during this as well.
If cleaning carpets, they should be deep cleaned with a machine, especially if the previous tenants had pets on the property.
Bathtubs, Toilets, and Sinks
Bathtubs, toilets, and sinks are some of the most used items in a home and also where potential renters may check first. Due to their nature, they are likely to be dirtier than other parts of your rental property.
Cleaning the bathroom may require some extra time and effort, especially if there is mildew, any type of mold, or stains. They should be among the first things in the house to be cleaned before listing it.
Kitchen Appliances
If your rental home has dishwashers, fridges, stoves, and ovens, then you should consider cleaning them after the old tenants move out. From the inside to the exterior, make sure they're cleaned and smell fresh.
Most people don't consider cleaning these often-used appliances, and they can get pretty dirty quite fast. Welcoming new tenants with a super clean kitchen and fresh appliances will encourage them to take care of them even better.
Add a Fresh Coat of Paint
Re-painting and patching old walls, ceilings, doors, and trims is a great way to give your rental property a fresh look. Adding a fresh coat of paint to the property should be done every time a tenant moves out.
A fresh coat of paint gives off a fresh, clean feeling to potential tenants. It covers any holes, scratches, or patches left by previous tenants and makes it feel new.
Trim the Hedges
If your rental property has any type of yard or requires landscaping, it's important to also pay attention to these details when cleaning before listing. This may require some trimming, weeding, and more.
Don't underestimate the power of a well-landscaped property. Curb appeal plays a huge factor when attracting potential tenants. If possible, add some color with flowers or fix any broken steps or cracked sidewalks.
Get Help Managing and Maintaining Your Rental Property in Rockville
Preparing and arranging your property for potential high-caliber tenants is a crucial part of your success as a property owner. Not everyone has time to spend cleaning and preparing the property, though.
Working with Mainstay Property Management, you never have to worry about your Rockville property again. As a full-service property management company, we will take care of your property, from listing your vacancy to acquiring tenants to managing repairs and maintenance.
Contact us today and see how we can help you prepare your property for your next tenants.