One of your responsibilities as a landlord with tenants in Baltimore is to make sure they pay their rent on time. Along with maintaining the property and making repairs, collecting rent is one of the most important parts of being a landlord.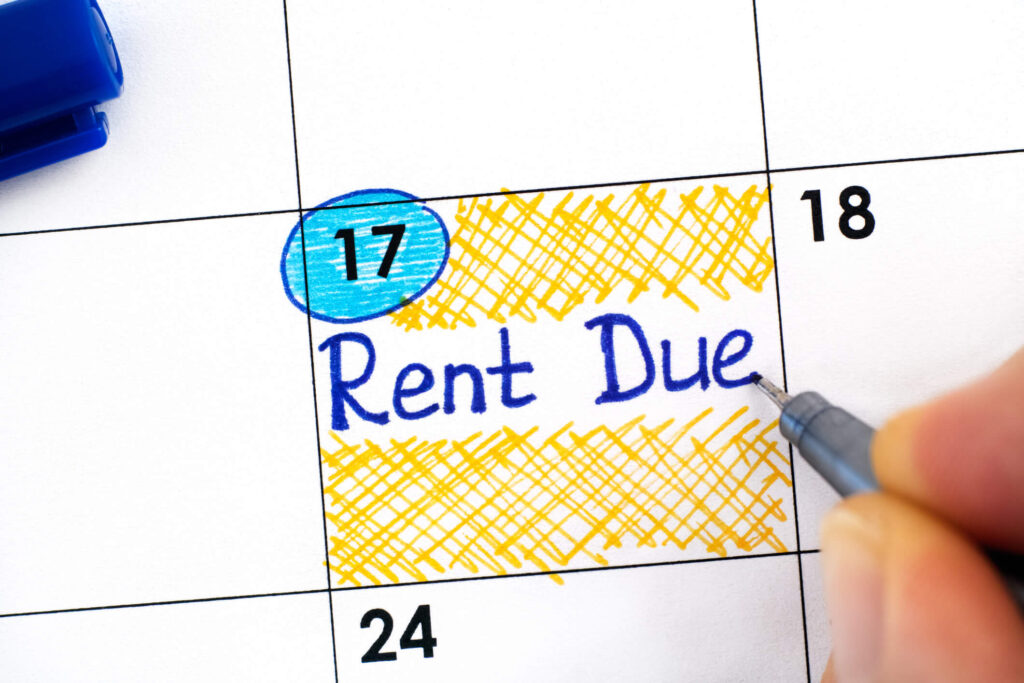 If your tenants don't pay their rent on time, or not at all, this can cause serious issues with your cash flow and investment strategy. Every time your tenants are late with their payment, you have to waste time chasing them down.
Now, some landlords may automatically evict tenants who don't pay their rent on time or at all. However, the eviction process is long and expensive. Fortunately, there are some ways to prevent this and make sure your tenants pay rent on time.
Screen Your Tenants
Before you allow potential tenants to sign a lease and rent your property in Baltimore, you should do a thorough tenant screening. This allows you to gather background and financial information about your potential tenants.
While screening prospects, you should ask for references and past landlords. This information gives you the chance to ask previous landlords if they had trouble collecting rent from the tenant.
Screening potential tenants will save you from renting to unreliable and irresponsible tenants who may cause problems during their lease.
Offer Convenient Payment Methods
Everyone appreciates convenience. If you can make the process of paying rent more convenient for your tenants, they are more likely to pay it on time.
Some of the most convenient ways to pay rent are digital, including a mobile app and online services such as PayPal. 56.9% of renters said that online payments are essential to them when renting a home.
Although, some renters may still prefer to pay with a check or another method. So, to make it convenient, have a couple of different ways for your tenants to pay their rent.
Before signing the lease, ask your tenants how they wish to pay rent each month. This will help you stay organized and know where to expect their payments.
Communicate Clearly
Good communication is an essential skill every landlord in Baltimore should have. When your tenants first move in, clearly state when rent is due and how they should pay it, and any stipulations you may have.
There should be no ambiguity when it comes to how your tenants should pay rent. To protect yourself and ensure your tenants understand, write a clause in the lease agreement about how and when rent is paid.
Plus, communicating with your tenants in a professional and friendly way builds authority for you as a landlord. Establishing a good relationship with your tenants makes them feel comfortable and having a good rapport with them will also help you manage things when they are late with rent payments.
Send Reminders
The first of the month can creep up on you pretty quickly, sometimes causing tenants to forget to pay their rent on time. As a way to ensure your tenants know that rent is due soon, send a friendly reminder.
These reminders, which can be in the form of an email or text, can make all the difference when it comes to timely payments every month.
Enforce a Late Fee
Another way to ensure your tenants pay rent on time is to enforce a late fee. This will scare them into paying rent when it's due. Nobody likes to waste money.
Many landlords offer a grace period for when tenants can pay rent. For example, tenants can pay rent three days after the due date without a late fee. However, after the third day, they will be charged a $100 fee.
You can even increase the late fee each day that the rent is late.
In order for this method to work, though, you must enforce it. Don't let your tenants try to talk their way out of paying it. For you to build authority and make sure tenants are never late with the rent, you have to stand your ground with the rules you created.
Offer an Incentive for On-Time Payments
When your tenants continuously pay rent on time, offer an incentive or reward. This can be in the form of a discount on one month of rent or a small gift.
For example, for every five months that tenants have submitted their rent early or on time, offer a $100 discount on the sixth month's rent.
Knowing that their prompt payments are appreciated and rewarded encourages them to keep it up. You can tell your tenants that you plan to incentivize them to pay on time, so they have something to look forward to. Or you can keep it as a surprise for when they meet your requirements.
Report Late Payments
Many landlords are unaware that they can actually report late rent payments to the credit bureau. These reported late payments will affect your tenant's credit score, which is essential when buying a house, car, or signing up for a credit card.
This action shouldn't be taken lightly, though. Before you go to the credit bureau, give your tenant a written warning that you plan to do so. Hopefully, this will motivate your tenant to start paying their rent on time.
Fixing a credit score is not easy and can damage multiple aspects of your tenant's life. They deserve to have a warning beforehand.
Have a Property Management Company Collect the Rent
Collecting rent isn't the funnest part of being a landlord. So, why not let someone else handle it for you?
Hiring a property management company in Baltimore to manage and maintain your rental property takes the stress out of finding tenants, collecting rent, and making repairs. Instead of you wasting your time picking up payments and keeping track of them in a spreadsheet, someone else can do it for you.
Plus, a professional property management company will even conduct tenant screenings, accounting services and handle evictions for you when necessary. All you have to do is sit back and enjoy your passive income.
Find Out About Our Client-Centric Approach to Property Management
Mainstay Property Management is Baltimore's leading property management company. With advanced technologies such as online owner and tenant portals and a professional team, you can rest assured your property is in good hands.
As a full-service property management company, we'll handle everything from marketing your vacant properties to answering repair requests and collecting rent each month. You'll never have to worry about your rental property again.
Contact us to speak to one of our professional team members about how we can ensure timely rent payments and help you maximize your rental income.